Tracey Moffatt's practice deals with the human condition in all its complexity. Drawing on the histories of cinema, art and photography, as well as popular culture and her own childhood memories, she creates works exploring themes of power, race, identity, passion, resistance and survival.
Other is the final work in a suite of seven videos made by the artist over a decade. This fast-paced video montage is a compilation of scenes from Hollywood films and mainstream Western television featuring stereotyped, exoticised, and objectifying representations of the 'Other'. The work is a journey through scenes of first contact, meetings between European and First Peoples, sensuous images of desire and longing, and passionate encounters that transcend race and gender. As Other reaches its climax, Moffatt intercuts images of men hugging platonically with heterosexual couples and women making love passionately. There is an implied subtext that male homosexuality is still rarely depicted in mainstream cinema. The film concludes with an array of comical Hollywood clichés symbolising sexual orgasm, including erupting volcanoes and exploding planets.
Through re-editing sixty years of western cinematic representation of the 'Other', Moffatt demonstrates how these images reveal far more about the culture that produces and consumes them than the people and cultures they claim to portray.
This work can be viewed at Arts West, Level 2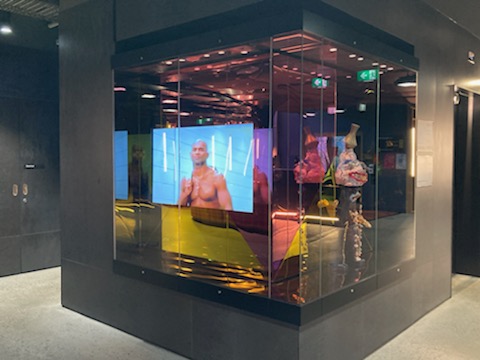 Tracey Moffatt, Other 2009 and Ramesh Mario Nithiyendran, Untitled figure 12 2016, installation view at Arts West, Level 2. Photograph: Steve Martin

Visit 21 x 10 at Arts West, Level 2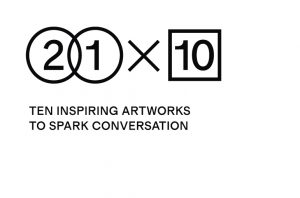 DISCOVER MORE