'Sounding Grainger'
3D printed for 21×10, this model highlights the internal spaces of the University of Melbourne's Grainger Museum, which has recently been returned to its original state prior to opening to the public in 1938.
Over the coming years, the Museum environment will be transformed through creative and research-driven practice, with students, curators and artists developing new installations and experiments challenging old narratives that the Grainger Museum has carried forward from Percy Grainger's legacy. Pushing the physical and conceptual boundaries of the Museum, this new approach underpins the contemporary re-interpretation of the building and its collection.
 In March 2022 as part of 21 x 10 and Melbourne Design Week, the Grainger Museum is re-imagined through Sounding Grainger, a multidisciplinary collaboration between composer and architect. New sonic and visual installations create an immersive and temporal experience of the building's architecture.
Recent Interactive Composition graduate Sydney Miller reconceptualises the building's audio environment with a multi-channel soundscape commission responding to the resonances of the physical architecture and the experimental Free Music practice of the Museum's founder. Blurring the building's interior and exterior, Dr Rochus Hinkel, Associate Professor at the Melbourne School of Design, presents a digital triptych using static, dynamic and animated point clouds to re-imagine the atmospheric and spatial readings of the Museum, its interior spaces and its urban context.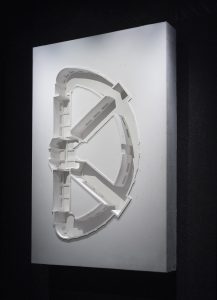 Model of the Grainger Museum 2021
3D Printed PLA, silicone, plaster of Paris, birch plywood
Visit 21 x 10 at Arts West, Level 2 to view the model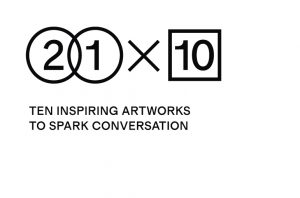 DISCOVER MORE